Advantages to the Kids
Models in Innosquare Creations
Total 200 + Models across Primary and secondary Classes.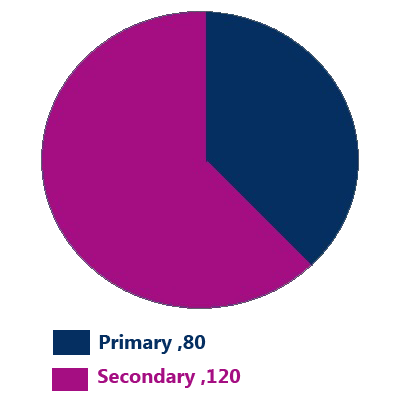 Models – Primary
Topics
Models
Whole Numbers
Counting
Number Comparison
Operations
Factors and Multiples
LCM and HCF
Fractions
Like and Unlike
Operations
Measurement
Length, Area and Perimeter
weight and Volume
Data Analysis
Tables
Line Graphs
Decimal
Upto 3 Places
Operations
Geometry
Shapes
Perpendicular and Parallel Lines
Angular and Chords
Models – Secondary
Topics
Models
Number Systems
LCM and HCF
negative, Irrational and Integers
Ratio and proportion
Percentage
Algebra
Cubes and Squares
Quadratic
Polynomial Operations
Measurement
Area and volumes
Surface area of Solids
Statistics and Probability
Probability Diagrams
Set Theory
Vein Diagrams
Union and Intersections
Geometry
Theorems
Types of Angles
Trigonometry
Understanding of PBH
Elevation and Depression
Concepts
It enables the students to learn mathematics with the help of concrete objects and to exhibit the relatedness of mathematics with everyday life.
It helps the students to verify or discover some geometric properties using models & measurements.
It provides an opportunity for students to understand and internalize the basic mathematical concepts through concrete objects and situations.
It helps the students to build interest and confidence in learning the subjects.
It provides greater scope for individual participation in the process of learning and becoming autonomous learners.
It provides scope for greater involvement of both the mind and the hand which facilitates cognition.
It enables the teacher to demonstrate, explain and reinforce abstract mathematical ideas by using concrete objects, models charts, graphs, pictures, posters, etc.
Benefits to Children
Students
Intelligent
High Mugging Power
High Grasping Ability
Well Understanding

Intelligent children is one of the computational abilities that we all have and it pertains specifically to your ability to process information using reasoning, logic, and abstract thinking.
Average
Medium Mugging Power
Low Grasping Ability
Average Understanding
To discover the thing you're brilliant at you first have to endure realizing all the things you're average at. Average Children want early math skills throughout their daily routines and activities.
Weak
Poor Mugging Power
Poor Grasping Power
Due to this poor understanding
If you feel lost, disappointed, hesitant, or weak, return to yourself, to who you are, here and now and when you get there, you will discover yourself, like a lotus flower in full bloom, even in a muddy pond, beautiful and strong.
How Our Product Help?
Our Product helps the students to clear the hesitation by building logical ideas by the practical method of learning. This increase the memory and they understand the things letter.
Teamwork helps them to Project them self and clear the hesitation inside them.
Success Graph
Implementation-Learning Maths in a Creative way
Build Logical ideas.
Learn and play Concept.
Makes the subject more interesting to the student.
It creates Group Learning and Team Work.
Lifetime memory of the Learning Trial.